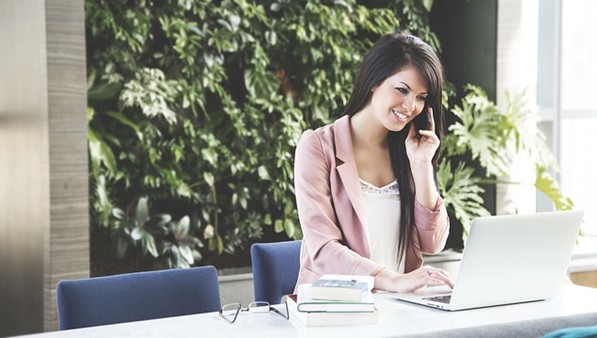 Whether you are running a multi-national business or a small start-up, effective communication system holds the key to success. Gone are the days when a bunch of telephone sets, a notepad and a lone computer was all you needed to get your messages across. In the present times where cut-throat competition is the order of the day, prompt communication and sharing of data is essential for staying on top of your game. If you are thinking of a business communication system overhaul, here is a list of some essential components that you need to invest in:
Smart Hybrid PBX
A Smart Hybrid PBX system is an improvement on the basic PBX (or private branch exchange). Most Smart Hybrid PBX systems available in the market today offer cost-effective IP communication that can be tweaked, configured and expanded as per your business requirements. These systems come pre-installed with advanced features such as a voice mail system, mobile solutions and call center solutions. Smart Hybrid PBX systems are being increasingly used in businesses across the world with a view to improve efficiency and achieve better customer satisfaction. For instance, BroadConnect Telecom is Canada's leading hosted PBX services provider.
Business Communication Servers
These communication servers have made their way into business organizations in a big way, as they have the potential to transform existing communication systems. Investing in a business communication server helps in improving communication between departments and personnel, lowers cost of communication process while improving efficiency and offers SOHO support. The communication servers are designed flexibly and can be easily adapted to the working requirements of each organization.
Communication Software Development Kit
A software development kit offers a one-stop-solution to remodel, maintain and keep your communication system running. Installing a software development kit provides one-point access to various communication channels and platforms, giving you more control over the way your organization's communication network operates.
Virtual Communication Assistant
Another key software needed for a robust communication system is a communication assistant. A virtual communication assistant is a computer-based application suite loaded with collaboration tools and works on a highly intuitive pattern. Some of highlights of a communication assistant are IP software enabled phone, compatibility with Microsoft Outlook, and teleconferencing feature. It allows an operator to handle multiple calls at a time and manage huge volumes of incoming calls through call parking facility and easy call forwarding option. Besides, it assists you in maintaining customized contact lists, managing voice mails, and making use of appointment reminder feature.
What Business Communication System does for You
While you have understood the benefits of different elements of a well-rounded communication system, here is how it these elements work in tandem to improve your business operations:
Help in drastically reducing communication costs by slashing tariffs like long-distance toll prices.
A network of multiple devices linked through smart PBX helps in improving efficiency and productivity.
Investing in a business communication system lowers the cost of modifying telephone locations and connections.
IP-enabled phone systems give employees the freedom to access the communication network from different devices, making it easier for them to work from remote locations.