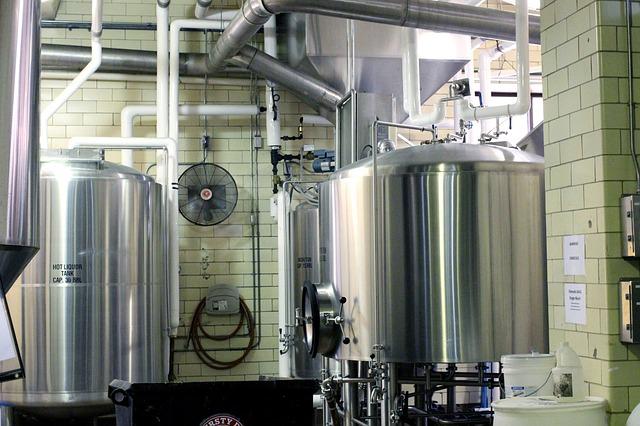 Image Pixabay CC0 License
All businesses need to run efficiently to maximize profits and keep up with demand, but this need is amplified for manufacturing businesses. Your production line likely works at a fast rate, manufacturing hundreds if not thousands of products every day. A disruption at any point in the process can cause your production line to come to a grinding halt and have serious consequences, causing your business to experience downtime.
Unplanned downtime is a severe problem for manufacturing businesses, and the consequences of even a short period of inactivity in your factory can be incredibly costly. Research shows that in the UK alone, unplanned downtime costs manufacturers £180 billion each year. But, as well as the financial implications, there is also the added issue of reputation damage caused by missed deadlines. With so much at risk, it is essential to find ways to minimize the chances of downtime occurring in the first place. You can reduce unplanned downtime by preventing some of the common causes and keeping your factory running as smoothly as possible. Here are some ways you can keep your factory running smoothly:

Keep Up With Cleaning and Tidying
Hiring a concrete polishing contractor to keep your factory floor clean and organized is one of the simplest and most effective ways to keep your operation running smoothly. Working in a tidy environment will help to prevent accidents and incidents from occurring that could potentially harm your staff or halt your production line. It is crucial to make cleaning something that happens constantly, rather than waiting until it is long overdue. Working in a clean environment sets a high standard and encourages your team to maintain this by taking pride in their work and helping to keep the workplace running efficiently. To ensure that your factory receives a thorough clean, it is best to use professional industrial cleaning services to take care of this on your behalf. With help from these expert cleaners, your factory will look at its best and be able to run smoothly at all times.

Focus on Machinery Maintenance Checks
Being able to rely on your machinery is essential when keeping your business running smoothly. So, carrying out maintenance checks regularly is essential to keeping your production line moving. Scheduling times to inspect your machinery in between services is an excellent way to spot potential issues before they become a more concerning problem. Taking preventive action is always better than waiting for things to go wrong, as the issue can often be fixed more quickly and at a lower cost.
Create Workflow Processes
When every employee is trying to perform the same task differently, many potential issues are possible. This means that mistakes are more likely to be made, and inconsistencies in the quality of the products you manufacture can all occur if you don't have set procedures in place. Collaborating with your team to write workflow process documents that everyone should follow is an excellent way to avoid potential issues and maintain the standards that your customers expect from your products.