Starting a business can be complicated, and you may want to get financing to help with costs. Sometimes getting financing for an idea might be a bit tricky particularly if you are going to a traditional lending institution. One of the hottest new ways to fund your new business right now is with crowd funding. Today, we will look at what crowd funding is and why you should use it to help fund your new business. Let's get started!
The Concept of Crowd Funding
Crowd Funding is among one of the best tools that has become available to budding entrepreneurs. Just as the term suggests, it refers to a strategy of raising money by simply beckoning a multitude of people to each contribute a small amount of money towards a given project.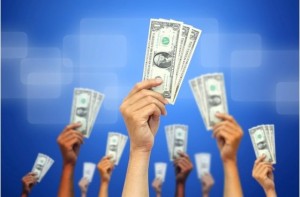 Image Source: www.kickrank.com
Crowd funding uses the Internet as the primary medium of reaching the masses. An individual seeking to raise funds for a given project sets up a web page where they outline their cause with the sole aim of getting people through social media- to contribute towards it.
Advantages of Crowd Funding to your New Business
The main aim of using crowd funding to raise funds is publicity, and this helps in several ways towards the success of your new business:
High Visibility: You don't have to strain to get people who would be interested in your idea. Crowd funding earns your business instant publicity – and the attention of a large number of investors.
Investor Engagement: People and potential investors get the opportunity to ask questions and engage with you on crowd funding platforms. This a great way to build a business community as you gear up to start the business.
Low Barrier Entry: As opposed to banks and other financial institutions, finding investors through crowd funding is fairly easy; no bank manager to convince here. This explains why there is a wide variety of projects on crowd funding platforms. If you are looking for a higher amount of capital it might depend as there, have a new regulation A+ rules put in place by the SEC.
Gives Critical Feedback: Crowd funding a business idea plays an integral in gauging whether your business can succeed. If your concept generates a lot of interest, there are high chances it will be successful.
Gives You Trending Updates: Crowd funding changes all the time and it's important to keep up with all the up-to-date news as this might give your business insight into an opportunity that previously didn't exist.
Crowd Funding Campaign Strategy
Crowd funding needs campaign strategies to help them be successful. You may want to take the following tips into consideration for your campaign.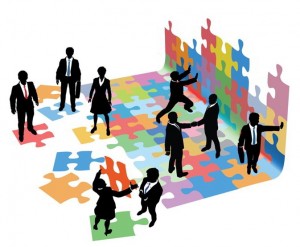 Image Source: www.thecrowdfundnetwork.com
Perfect Your Message: Give potential investors something to believe and they'll be more compelled to invest.
Be Clear on How Much You Need: Asking for too many funds may leave you disappointed and minimize your chances of being funded in future.
Skip the Cold Start: No one wants to jump in water first, hence start out with a small investment to boost your chances at crowd funding. Then you can pitch for funding from the numerous crowd funding platforms, some which currently have online contest, promos and giveaways in the form of raffles.
Conclusion
Crowd funding can be a great way to help jump start your business or even to expand it. It has proven to be a reliable funding source for many businesses for thousands or different ideas no matter what they might be. If you do decide to use crowd funding, make sure you have a strategy to ensure you are successful.