Shipping Supervisor Leaves a Positive Mark on the Environment by Reusing and Recycling
Pensacola, Fla. – November 9, 2020 – Move over Al Gore, Pierce Brosnan and Erin Brockovich.  Make room for Myra Moore!
Moore, the shipping supervisor at Hy-Lite, has been honored with a prestigious Annual Green Award from Door and Window Market [DWM] magazine. The only individual in the country to be recognized in the 2020 awards program, Moore almost single-handedly established a recycling and reuse program at the privacy window manufacturing company in Pensacola, Fla.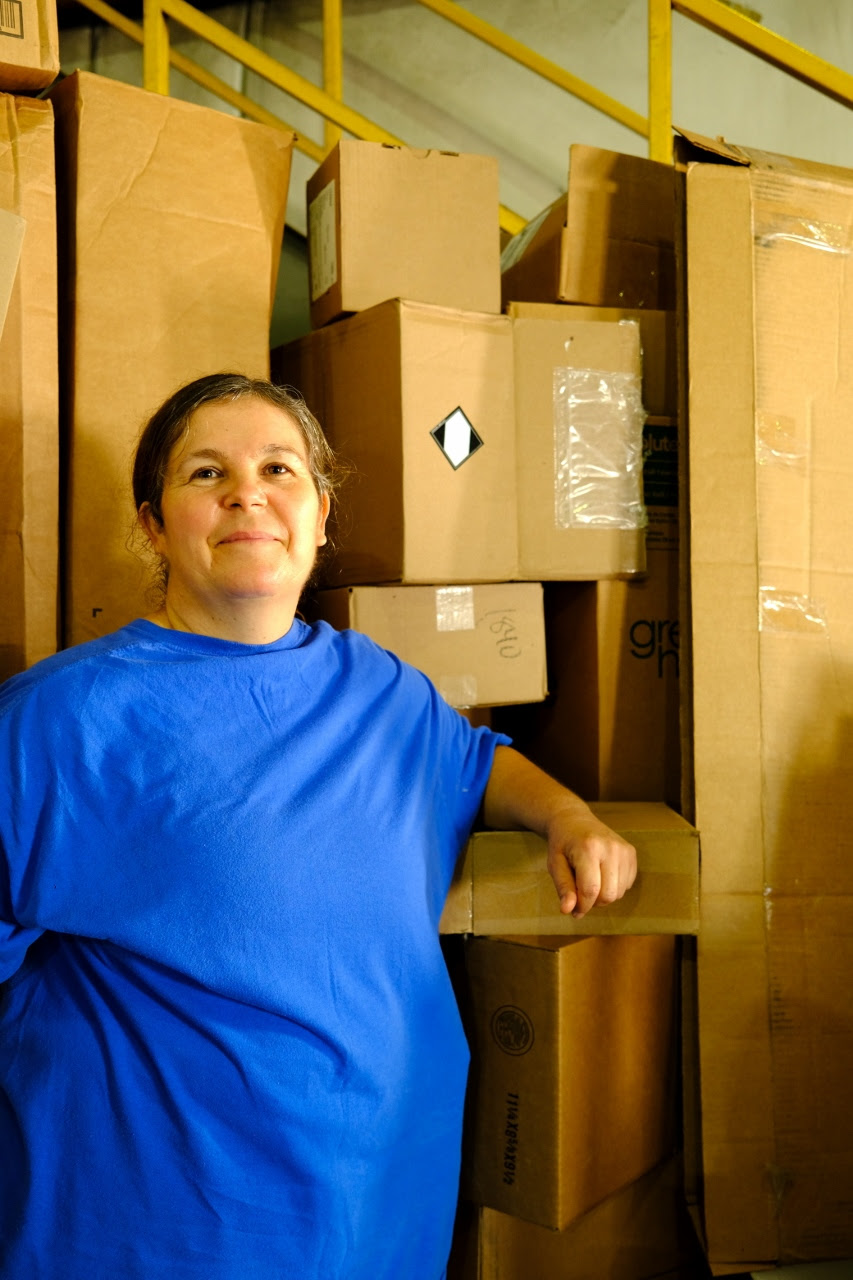 Each year, the editors at DWM magazine conduct extensive research to gather and compare information for those striving to make a difference through sustainability. After careful analysis, they chose Moore for an award in the category of Personal Achievement.
As Hy-Lite's shipping supervisor, Moore has taken it upon herself to serve as the company's unofficial recycling officer. At the Hy-Lite plant, Moore gathers and catalogues waste materials, aiming to reuse as many as possible. Her department reuses every single cardboard box that enters the building —some many times over.
"One of the things that really stood out to us about Myra includes her personal dedication and initiative," says [DWM] editor, Drew Vass. "It's one thing to be told to do something as part of your job, but through her own passion for making a difference, she goes out of her way to gather and reuse everything—right down to the cardboard tubes you find in paper towels. This is a person who uses every tiny opportunity to make a difference and who has inspired everyone around her."
Just six companies, brands, products and individuals are recognized with the prestigious Annual Green Awards from [DWM] magazine, a business-to-business publication that's devoted exclusively to the coverage of the door and window industries. "Awards for individuals in this program are somewhat rare," says Vass. "We just don't come across many people who, on their own, really merit an award. That's not the case here. Myra makes a difference because she feels passionate about the environment.  We can all learn from what she does."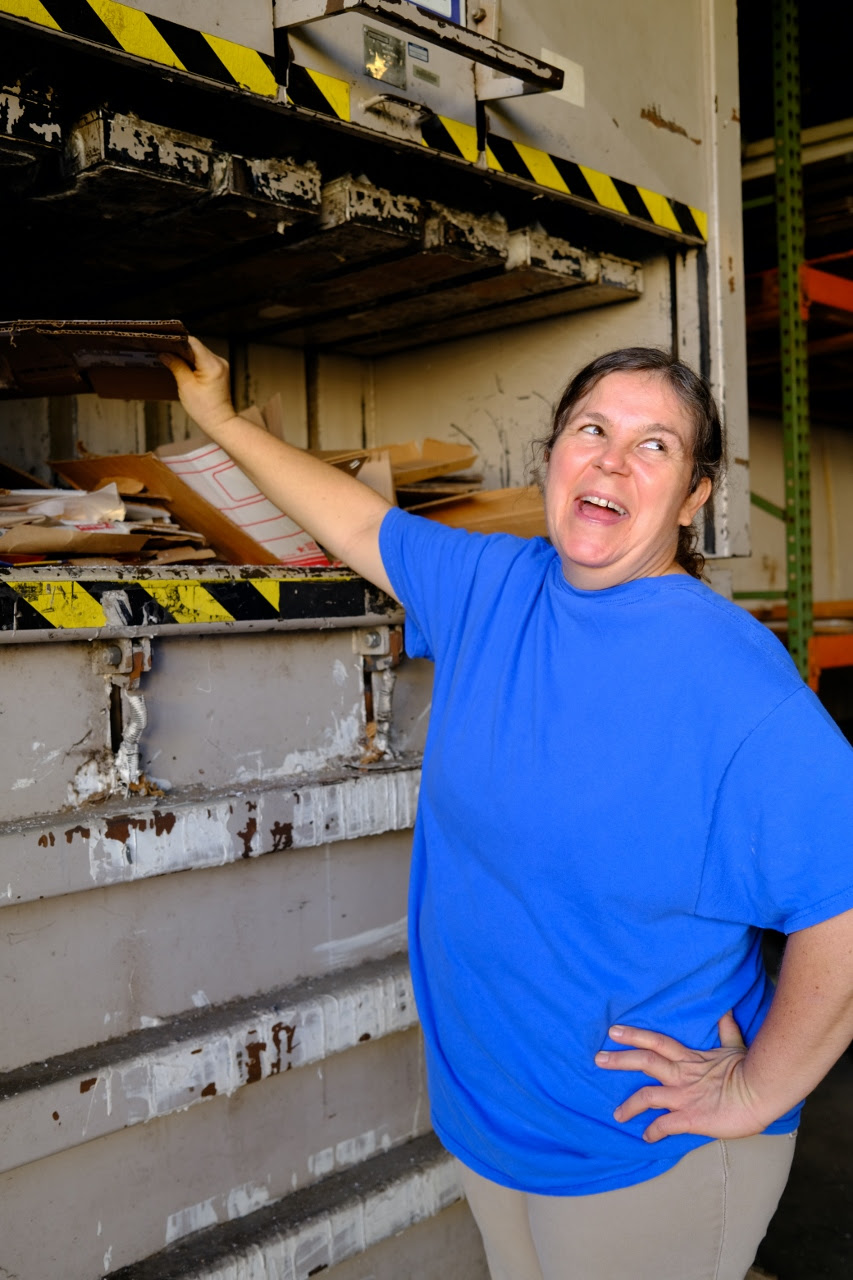 At the acrylic block windows and panels manufacturing facility, more than 18,000 pounds of vinyl was reground last year. Moore supervised the recycling of 16,543 pounds of scrap cardboard and office paper, plus 800 pounds of scrap oil.
"Myra's dedication to recycling and reuse motivates all of us to be better environmental stewards," says Gary Anderson, chairman/owner of Hy-Lite, a U.S. Block Windows Company. "We're proud of her on a daily basis. Now we're even prouder that others know how important she is to Hy-Lite and appreciate that she's been recognized with this award."
Moore was featured in [DWM]'s November-December issue and given a special 2020 Green Awards commemorative plaque to display in Hy-Lite's corporate offices.
---
About Door and Window Market Magazine
Door and Window Market [DWM] magazine is devoted exclusively to the coverage of the door and window market. The magazine is delivered to all those involved in the manufacturing or sale of these products, from owners, plant managers, marketing managers and more. As a member in good standing of Business Publications Audit International (BPA), [DWM] meets its strict standards and undergoes an audit every year. For more information, visit www.dwmmag.com or call 540-720-5584.

About Hy-Lite
Hy-Lite, a U.S. Block Windows Company, is the leading manufacturer of acrylic block, glass block and decorative glass windows. The company's privacy product options include acrylic block shutters, accent panels, radius walls, partition walls and door inserts. Since 1988, the Pensacola, Florida-based company has been committed to providing residential and commercial construction professionals and homeowners with elegant, affordable privacy window designs. For more information, visit www.hy-lite.com.