John Campos
Business Name: Soul Sessions USA
Website URL: http://www.SoulSessionsUSA.com
Email Address: jc@soulsessions.us
Year Founded: 2012
Number of Employees: 2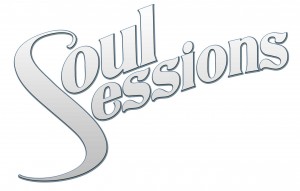 What does your company do?: " Soul Sessions USA™ presents a new channel of high quality, low cost music video creations for independent singer/songwriters across America. We prepare and present exceptional artists in a more acoustic or "unplugged" format for music television, and eventual syndication.  Our vision is to build high quality content, to address the growing need in the broadcast industry, creating new jobs, empowering singer/songwriters within their respective communities, providing spiritual uplift in the process.  
The project was conceptualized and created by filmmaker Jon Edgar Brekke, who has created an amazing new full featured film call "A Breath To Survive".  We have a great team of industry professionals who believe in and support the project.
Was there a specific turning point when you realized your business was moving to the next level?:
Yes, we were quite surprised with the numbers showing up on our YouTube statistics about 6 months ago. Since the inception of Soul Sessions USA™ in November 2012, our numbers show progressive organic growth, and more recently accelerated viral growth with minimal time or investment. We are convinced this is a viable model ready for funding to quickly reach our next milestones.
What processes or procedures have you implemented that have helped grow your company?:
The team working environment is everything and Soul Sessions USA™ is focused on efficiencies to creating lowest cost/highest quality content. We have processes in place to address the growing industry challenge of creating the highest quality video production content at lowest possible cost.
What is most rewarding about running your business?:
It's fun to see the artist' gratitude for being on-set, and then creating a great final product for them. I personally enjoy the fun blend of doing production, business development, and a learning the film/video industry.
What challenges have you faced and how have you overcome them?:
Most challenges are have working through efficiency processes with a new team. As a consultant, I highly advocated People, Process, Technology balances. We have a good team that has formulated, which translates to our culture and end product.
We are presently in the process of identifying the right financial partner to ignite our next milestones.
If you were starting over today, what would you do differently?:
We would have the team in place we have presently as the magic is forming almost without effort. We would also have been preparing for funding sooner, though things have been progressing.
What advice do you have for other business owners?:
Know your SWOT and stay focused on priorities.
Please list any favorite books, tools or resources (software, website, etc.) you would recommend for others:
The Five Dysfunctions of a Team – Patrick Lencioni
The Four Obsessions of an Extraordinary Executive – Patrick Lencioni
The Five Temptations of a CEO – Patrick Lencioni
For Entrepreneurs Only ~ Wilson Harrell
What is something that people might be surprised to learn about you?:
 I have a couple of passions: music production, business development, technology strategy, martial arts, golf, sailing, photography, and empowering others. (not necessarily in that order!).  🙂