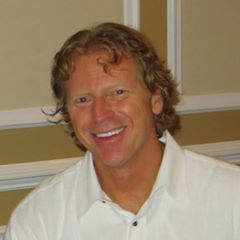 Tell us your name and a little about yourself.
My name is John Murphy. I am 59 years old and live in Palm Beach, Florida. I am married with five grown children. I am the founder and CEO of Venture Management Consultants, Inc., a firm I started in 1988. I am the author of 19 books with my 20th coming out in October.
Why did you become an entrepreneur in the first place?
I have been starting businesses since I was a child. I have always wanted to be my own boss and challenge myself to see what I can do.
As an entrepreneur, how do you deal with fear or rejection?
I contemplate it and then let it go. I learn from it and use it to my advantage, making adjustments as need be.
What's the name of your company? What exactly does your company do, how do you help people?
Venture Management Consultants, Inc. We help business leaders and organizations prosper through education, training, coaching, mentoring and facilitating process improvement events (kaizens). We teach leadership, team-building, lean six sigma, customer excellence and mindfulness.
What were the biggest challenges you have faced and how did you overcome them?
A foot accident in high school that was to end my football career. I went on to play at Notre Dame. The loss of my job, which I used to start my consulting practice. A divorce after 26 years that I used to elevate my awareness, consciousness and spiritual development.
What piece of advice do you wish someone had given you at the start of your career?
Learn how to get out of your own way. Pay more attention to energy and the energetic connections we all have. Tune into positive frequencies, no matter what. Let go of ego and flow with higher power.