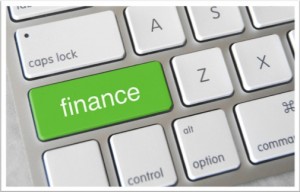 Believe it or not, even with today's technology and capability, a lot of businesses are still using paper timecards, charts, and other means of clocking-in that don't involve electronics to calculate payroll. Subway, for example, the popular sandwich and sub outlet, simply requires its employees to sign-in upon entry and sign-out upon finishing, on a physical timesheet. The hours in-between are calculated as the time worked and added-up for payday. Perhaps it's a matter of tradition and simple preference, but why not utilize electronic time-tracking to make your job easier, much more convenient, less stressful, and more efficient?

The Advantages of Electronic Time-Tracking
In the world of finance and business, profit, income, and saving money are everything. If you're a business owner still adding-up paper timesheets, consider making the switch to electronic time-tracking. You'll save yourself a large chunk of cash by no longer having to supply your employees with the physical means of clocking in and out, save yourself time by letting an application calculate everything you need to worry about for you, and save your employees the headaches that come with miscalculations and human error.
The process of clocking in and clocking out is straightforward, all the information you need is centralized for easy-access, and employee activity and history are available, as well. Mobile devices are frequently utilized to handle work-related tasks, find the best time clock app that suits your needs, easy to use, intuitive and productive. Although it may seem like there are more of them made for Android, there are many great iOS time tracking apps, as well.
Making the Switch with ClockSpot
The next step in switching to electronic time-tracking is finding an application through which you can make that happen. ClockSpot is an electronic application that allows you to manage your time-tracking, payroll, audits, and everything else through any phone, electronic device, or computer. Labor costs can be easily tracked, time-off can be added easily, and the entire system is secured with SSL connections.
Here are some more features that the ClockSpot application offers:
Staff can clock in from anywhere at all
You can always see who's clocked in and make adjustments
Tasks, jobs, and other work employees do can be assigned, monitored, tracked, and broken-down
Time-off, paid or unpaid, can be conveniently calculated
Audit trails track all changes made
Payroll is extremely simple, and can be viewed anytime
Permissions can be added, edited, and taken-away
ClockSpot offers a 15-day free trial, so you can get your feet wet before committing to anything at all.