Internet or online stock trading tempts more investors as the process of trading in stocks via internet is simpler & less time consuming way to gain profits. Several investors find it more feasible and have independent, broker-free approach towards it. Investing in stocks via internet is not a complicated task, but yes, it has equal risky as other ways of trading have. Let's glance over the online terms of trading for those who do not know how to use its powers. For more on good investing you might want to visit axiomq.com – Having Trouble Finding A Trustworthy Broker For Your Trading Plans? Here Are Some Tips To Help You Out.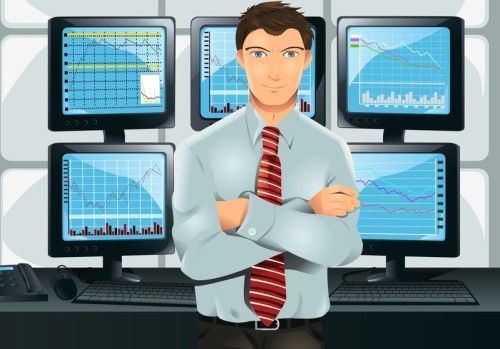 Fundamentals of online stock trading
Learning about stock market. Gaining the knowledge of the stock market is very important before making any sort of investment. You can gain such knowledge from:
– Books: You can go through several books on stock-trading by different authors. In fact, now you can also go through the e-books.
– Television: Several channels are dedicated for the stockers that telecast various updates about the share market.

– Experience: If one has firsthand experience about the stock market, then it is easy to get the clear picture while trading online. Hiring a stock broker in that case also helps.
– Reviews Broker: these days several investors prefer to subscribe to several packages that give detail analysis about companies, present & future forecasts.
Having reliable internet connection: When doing trading online, no knowledge, no experience would work, if you do not have a highly reliable internet connection, we also suggest looking into the indices trading in France before making the decision. While making online transactions of dividends, unstable internet connection can incur loses.
Now, once you have the requisites, follow these instructions for trading online.
Do the thorough research on the brokers and select the one who fits in all your specifications. After this, open your account.
Once you open the account, complete the full registration process by filling information about name, social security number, and address.
Next step is to fund the accounts. Now, either transfer the money with a fee online, or you can even send a hand-written check.
You have to mail the paperwork & funds to the address given by the broker. It might take around 7 days for processing.
Work upon the remaining registration process by completing formalities of Trading passwords, PIN numbers, and other security measures. Also, do not ever share this information with anyone.
Stocks Basics: The Different Types of Stock and What You Need to Know About Them
Take the online tutorial for trading online or even go through «beginning investor» videos at youtube.
Choose the company that you want to invest in. Buy the stock, by selecting the amount of shares you want to buy & then execute it.
Be careful while selection making money transactions and also be careful in making decision of investing with the particular company. Start with lesser amount & then gradually explore the domain.
To make the best out of the stock investment and get higher Profit, invest after going through the well-researched equity reports.