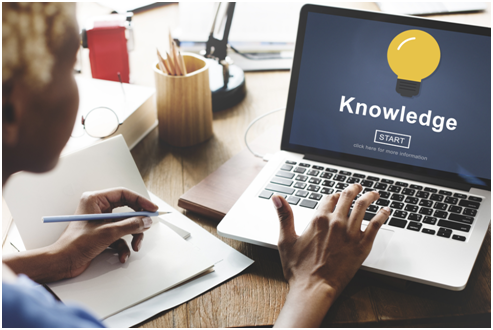 Psst!…Have you heard the latest news on virtual offices, content strategy trends and online marketing modalities? No?  Then chances are your business is suffering from a lack of smarts when it comes to effectuating and utilising the wealth of productivity enhancers available online.  It can seem daunting to even the most tech savvy individuals, keeping up with all the latest trends and sifting through information to ensure your business is taking every possible advantage of the myriad of productivity generators available.
Not all online offerings are the same though so it pays to have a little insider knowledge when it comes to employing strategies to make your business work harder for you.  Let's take a sneak peak at a few of the finest systems available to make the most of your working hours.
The Value of Virtual
One of the most efficient ways to enhance your business' productivity is via a virtual office which enables flexible working not just locally but worldwide. (Check out an example of this here http://www.servcorp.co.nz/en/virtual-offices/prices-locations/auckland/) Let's look at some benefits of this versatile modality.
Remote working increases productivity – The statistics bear out the fact that people are more productive when they are working remotely with 86% of people agreeing that they are more effective when operating solo.
Global flexibility – staff working overseas can utilise facilities in other cities enabling them to have meeting with other consultants and clients using high tech equipment including video conferencing solutions and high speed wi-fi which would otherwise be unachievable.
My Desk, My School
The wealth of online e-coaching and m-learning (on mobile or tablet) means that staff can be trained, update their training or even become staff trainers themselves.  This all adds up to:
Increased productivity
Increased skills levels
Increased staff satisfaction and retention
Marketing Matters
Taking advantage of the services of a Digital Marketing company can streamline your advertising and allow you to focus your marketing strategies where they will be most effective.  They will have access to software such as Google Analytics and Search Engine Optimisation tools and staff who have the expertise to extract the optimum performance for your advertising dollar.
Software Solutions
If you haven't heard of Automated Business Software you're not alone. The basic idea is to save time and money by automating labour intensive tasks utilising software designed to integrate different systems in order to create an end-to-process.  Low level tasks can therefore be completed in a fraction of the time, freeing up your valuable staff and enabling them to concentrate on more complex, worthwhile undertakings.
Data Scraping
Data Scraping is another useful tool to allow a reduction in labour intensive work.  In simple terms it consists of utilising programming to enable harvesting of large amounts of information – whether images, content, pricing or other – in bulk.  When accessing Web content you are downloading HTML code so it follows that if you can analyse that data and extract information from it en mass, information that once took hours to collate would now take minutes.
The above are just a small selection of the vast array of tools now at your disposal to refine, streamline and expand your business processes and productivity.  Utilising them can give you an edge over your competition as well as lowering labour costs and freeing up your team to focus their attention on the more significant task of growing your business.