The first thing to understand about e-commerce advertising is no one strategy should drive your marketing spend. Effective e-commerce marketing, like any kind of marketing, is more effective through a multi-channeled approach. Only after experimenting will you have a better idea of which channel or channels provide the best ROI.
Let's look at some of the best ways to advertise for ecommerce.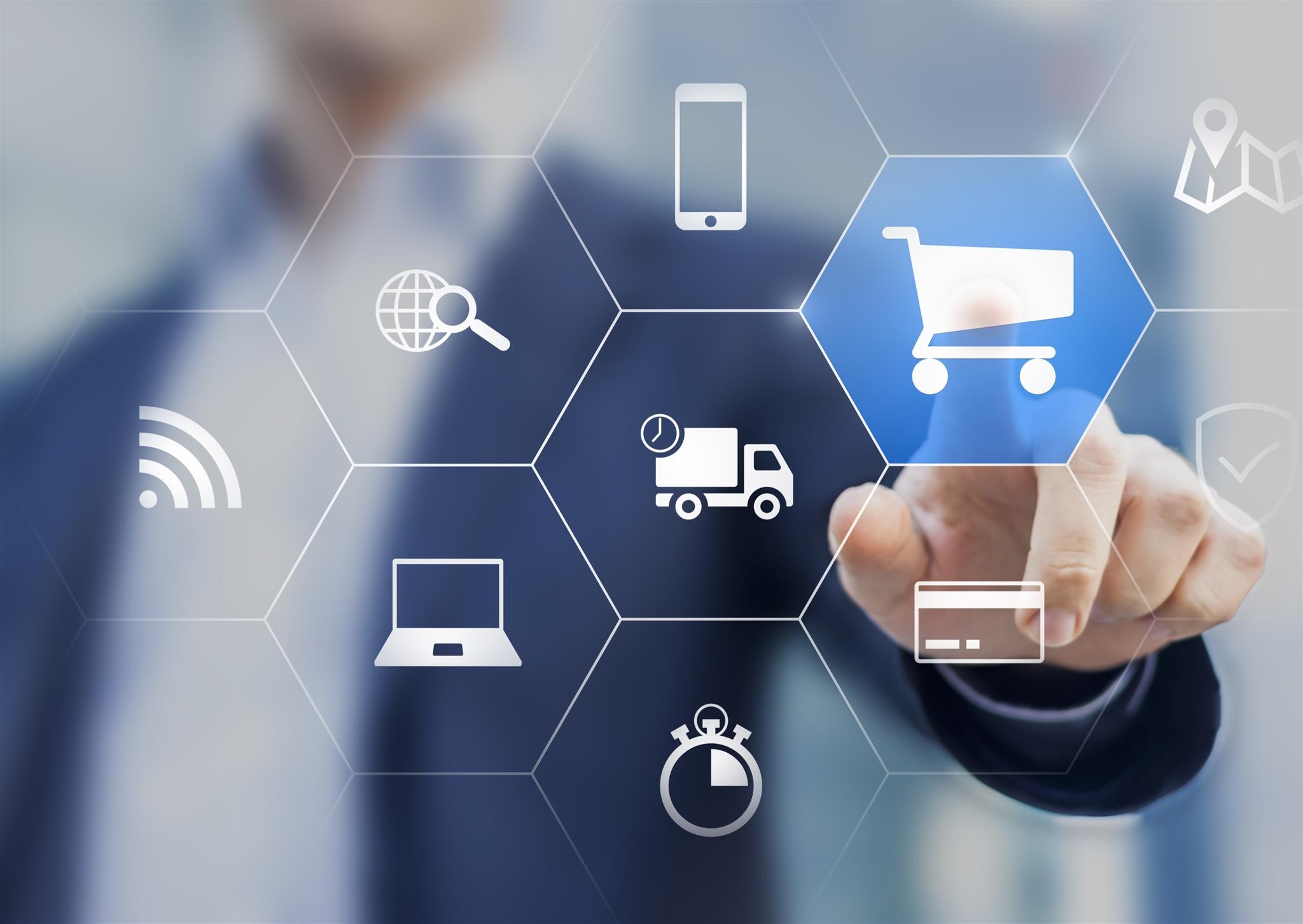 Search Ads
Think of paid search ads as buying visibility real estate. Most online businesses participate in paid search, otherwise known as pay-per-click (PPC) advertising.
Pros: Provides a faster path to the top of the search engine results page (SERP), allowing brands to generate traffic for relevant keywords, without waiting months for an organic SEO strategy to bear fruit.
Cons: Paid search can be expensive, particularly when just starting a campaign. Expect the first month or two of a paid campaign to be costly from a user-acquisition perspective. However, your acquisition rates should come down over time. Once you find your acquisition sweet spot, paid search becomes one of the more predictable marketing channels to forecast spend and ROI.

Display Ads
If you're just starting out and experimenting with paid search, you might want to test display advertising as well. These display as images and attempt to show a relevant message to an interested user at—hopefully—the right time.
Let's say you sell electronics in your store, your display ad could show up while they're reading a product review on a tech gadget site.
Display ads include two categories: retargeting and promotional.
Retargeting – A user visits your electronics store, browses through different bluetooth headphones but leaves without purchasing anything. A retargeting display ad campaign would use a cookie to show your display ad (ideally for the particular product they viewed) at other places on the web.
Promotional – Promotional display ads aim to incite immediate action by showing ads that promote a particular offer or sale. For example, you could create a general ad that offers 20 percent off your site in July. These can target specific demographics, page topics, keywords; or even user profiles similar to your existing customers'.
Pros: Retargeting ads can drive a user back to your site to make a purchase when they otherwise would have forgotten about you. Promotional ads can boost e-commerce sales during certain seasons and are very straightforward to assess performance because they run for a set amount of time and carry a specific goal.
Cons: Effective retargeting ads can take a lot of work to achieve proper results. In keeping with the electronics example, you wouldn't want a general headphone ad shown to a user who specifically browsed bluetooth headphones. Promotional ads also take a lot of work, as they only run for a short amount of time while still requiring all the setup of retargeting. Display ads can be intrusive and creepy when they're not compelling enough. 

Social Media Ads
There were nearly 2.5 billion social media users worldwide in 2017, a number that's expected to surpass three billion by 2021, as more people gain access to the internet through mobile phones.
The main channels to focus ad spend on are Facebook, Twitter, Instagram, Snapchat, LinkedIn and Pinterest. Depending upon what you sell, some of these channels will make more sense than others. Think about where your customers are most likely to frequent and the mediums they're most likely to positively receive an ad through.
Pros: Unlike most forms of advertising, social media ads can drive conversions right away. They can also scale as high as you want if you have the budget, offer hyper-personalized targeting and retargeting, and can drive more followers to your accounts. Paid social ads help organically grow your overall social audience and are easy to A/B test to improve ad engagement.
Cons: Though plenty of engagement and targeting options are available with social media ads, the click-through rate (CTR) is generally pretty low. Given how busy a user's social feeds are these days, your ad could be one more piece of clutter.
Develop an Organic SEO Strategy
The best advertising is free advertising. Any e-commerce company needs to have an organic SEO strategy in place if they want to compete in the long haul. Without organically ranking for keywords, it'll be hard getting consistent traffic without having to continually spend money. Of course, SEO is a long-play game, but seeing as around 71 percent of searches result in a page one click, it makes sense to focus on ranking organically.  Peter Hyman of Moonshot Ventures, an incubator that funds specialized retail businesses, uses this strategy for SmokeSmith Gear, an online headshop. Realizing that his customers needed information, he developed an SEO strategy around educating people about bongs, pipes and dab rigs.
Pros: Organic SEO is the best channel for long-term growth and ROI hands down. There's no advertising substitute for showing up in daily search results for free.
Cons: SEO is complicated and takes time, coordination of many moving pieces and various roles to successfully execute. Expect to spend at least three months of effort until any noticeable improvements take place, and even then, success isn't a given, especially factoring in your competition and the amount of time they've been in business.
Check out Kissmetrics' guide to e-commerce SEO for deeper insights. 
Email Marketing
Even if you have a small staff, it's worthwhile to invest in a talented copywriter and email marketing platform to drive qualified traffic to your site. Of course, for email marketing to work, you'll need to build up a subscriber base. Common ways to gain subscribers include blog articles or a pop-up box on your homepage asking visitors if they want to submit their info to be notified of upcoming announcements or sales.
Pros: Email marketing is one of the few marketing channels that provides a direct conduit to your users. Email marketing with beautiful templates and solid copy can increase conversions, while improving brand engagement and customer rapport.
Cons: If you're emailing too often or aren't sending quality emails, users might mark you as SPAM and unsubscribe. Poor email marketing practices can cause customer churn. Treat your customers' inboxes sensitively.
Experiment and Refine
After experimenting, you'll likely find certain marketing avenues turning a better ROI than others. What works for one brand doesn't work for another. But you owe it to your e-commerce business to try various strategies and see what sticks best. Repeatedly testing and refining your approach will help you find the nest ways for you to advertise your ecommerce business. This, in turn, will lead to more efficient investments and hopefully, qualified traffic that will convert.