Comcast may add $2.5 billion to $3 billion in its buyback plan if the expected takeover of Time Warner Cable (TWC) goes through.
Speaking to Bloomberg at the end of March, Comcast Chief Financial Officer Michael Angelakis said the Cable giant, whose merger with TWC will see it increase its subscriber base to over 30 million, is considering increasing its share buyback program by at least 80 percent if stakeholders approve the $45 billion takeover. Angelakis believes this would go some way in increasing shareholder returns.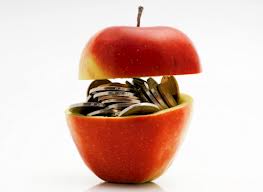 Meanwhile, TWC has suspended its own $2.5 billion repurchase plan following the pending buyout. This could pave the way for Comcast to increase its share repurchases by the same amount; that is if the proposed merger goes through.
"We had a plan to purchase $3 billion (worth of shares) of our stock," Mr. Angelakis was quoted saying, even hinting that Comcast would be re-evaluating their options and may decide to take advantage of TWC terminating their own payback plan. "We'd want to evaluate whether to increase it above $3 billion," continued Mr. Angelakis. If this happens Comcast's shares would rise to more than 5.5 billion by the end of the year. And yet this may also not be the last attempt in expanding the buyback program. The company is actually looking to sell its cable systems, just to boost the program.
Comcast's cable TV deals serves millions of families and it is estimated that its sale would give the company another $17.6 billion. According to Angelakis, a "vast majority" of the proceeds from this sale would go towards the buyback program.
Why Comcast Stands to Benefit
Interestingly, Comcast's shares rose by a remarkable 2.1 percent to stand at $50.39 as soon as news of the proposed payback plan was publicized, even gaining 1.4 percent to reach $50.04 by the close of trading in New York.
Comcast knows buying back is the only way to keep its shareholders happy. If they can continue with the buyback program as planned, they will benefit the company in two ways.
Rise in Stock Price
Comcast's shares had fallen a massive 10 percent since the TWC acquisition was announced so there is need for the company to shore up share prices. On the day the proposed merger was made public, a share was worth $158.52; at the announcement of the buyback program, that figure stood at a less rosy, $143.87.
There couldn't be a better sign to your shareholders than buying back your own shares. A buyback is a way to tell others that you think your shares are undervalued. By buying back the shares from the open market and returning them to the company's treasury, you essentially take the shares out of circulation, effectively reducing the number of shares out there.
As a result, each share becomes more valuable since every share now holds a greater value of ownership in the company (especially considering the fact that Comcast's profitability continues to rise.) Also, an increase in demand is triggered while supply is reduced leading to increase in share prices.
Opportunity to Spend
Comcast continues to make huge profits despite the fall in prices per share. The Street reports that compared to the same time last year, Comcast's earnings per share improved by 28.6% in the most recent quarter, and that the trend is expected to continue. A share buyback would not only help Comcast spend their larger than normal amounts of cash, they would be telling investors that they are certain that the company is in great health and that there are no looming troubles to worry shareholders.
Of course it will be a "complex process" as Angelakis points out. But when all is said and done, Comcast has so much to gain from this buyback program.