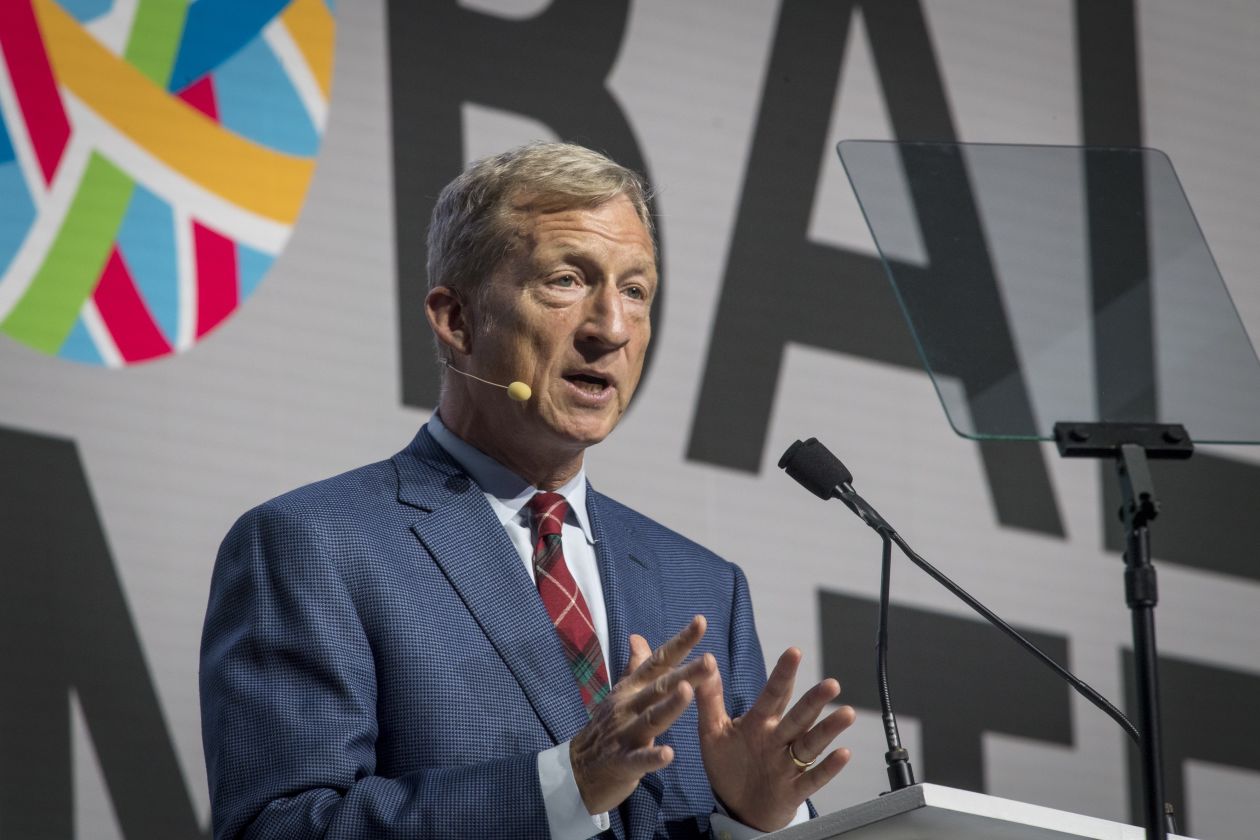 According to the Wall Street Journal, Progressive money man Tom Steyer has many causes—impeaching Donald Trump, electing Senate Democrats, and this year ballot initiatives to impose renewable-energy mandates on voters who don't realize how their electricity bills will rise.
Mr. Steyer's NextGen Climate Action first targeted Michigan, where utilities agreed to higher renewable quotas if Mr. Steyer dropped his initiative. Next was Nevada, where referenda need to pass twice to become law. Nevada utilities are rolling over this year to save for a ballot brawl in 2020.
This year's ground zero is Arizona, where Mr. Steyer's Proposition 127 would require utilities to produce 50% of electricity from renewable sources by 2030. This would more than triple Arizona's current mandate of 15% by 2025. The Steyer mandate would also bar utilities from counting obvious forms of renewable energy, such as nuclear (now 29% of the state energy mix) and most hydropower (6%).
The latter provision shows that Prop 127 is really one more subsidy for solar and wind power. Sunny Arizona is third in the country for solar power, according to the Solar Energy Industries Association, while it's in the middle ranks for wind power. The strange hostility to nuclear would probably require the closure of the Palo Verde nuclear plant—the nation's largest clean energy facility. Nuclear would have to be replaced with natural gas plants necessary to backstop intermittent wind and solar.
Hardest hit would be Arizona pocketbooks. Since the state adopted its current mandate in 2006, Arizona utilities have expanded renewable electricity to 7% from 1% of their electricity mix. But according to Energy Information Administration data, this has raised Arizona electricity prices by 30%—compared with 19% for the nation over the same time period. The Heartland Institute says that "at that pace, ramping up the mandate to 50 percent would cost the average household an additional $2,179 per year compared to present electricity costs."
Arizona State University's Seidman Research Institute analyzed the broader costs and found the initiative would kill thousands of jobs and knock $72 billion off state GDP through 2060. Proposition 127 would enshrine the Steyer mandates in the state constitution, so regulators would have no ability to mitigate the requirements when they start doing real damage.
Arizona Public Service Co. has spent millions to oppose Prop 127, assembling a diverse coalition that includes the Arizona Federation of Teachers, the Navajo Nation and Arizona chapter of the American Legion. Mr. Steyer has attempted to shame the utility for using corporate dollars to battle this mandate. But a company also has speech rights, and it is providing a counterweight to an out-of-state financier looking to impose his dictates on Arizona.
Team Steyer has tried to suggest the initiative has major local support, but a September state campaign finance report shows that a mere handful of Arizonans had contributed all of $328 to the effort. NextGen had spent more than $18 million. Mr. Steyer's spending is protected speech, but opponents have every right to note that he wants to make Arizona as expensive as his home of California.